Les 7 Doigts / The 7 Fingers (CA) – Duel Reality
https://7doigts.com/ 
New Circus
We boil this epic love story down to the core of its conflict and drop the stage into a sporting arena. The audience witness to two groups in opposition by default, by desire to rise above the other. Through the provocation and conflict, we catch a glimpse of our star crossed lovers. They are fierce players but still do not seem to care who wins or loses if playing the game can bring them closer together. Competition can be playful at times, it can also be dangerously serious.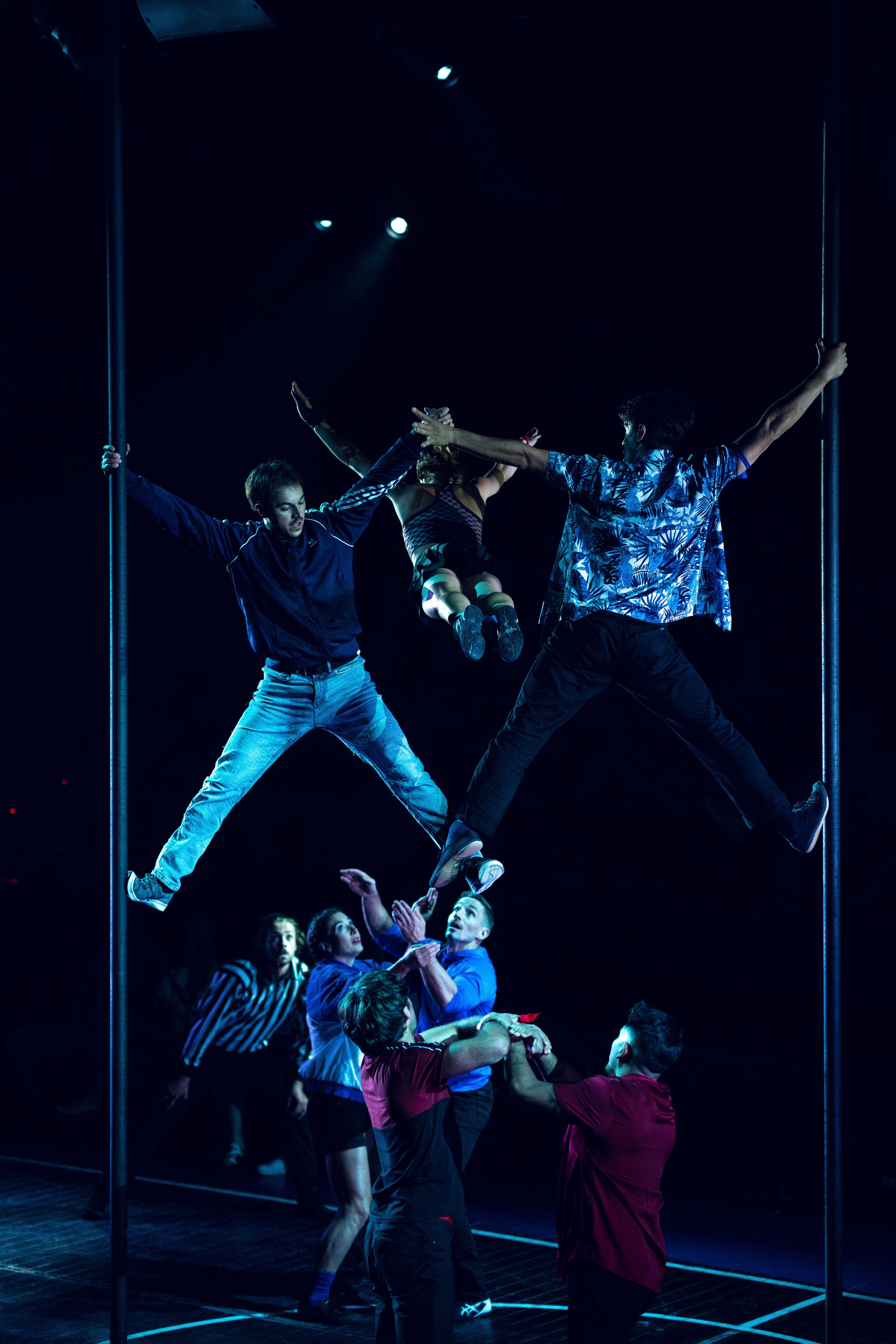 Schedule:
May 8th 2024, Theaters Tilburg
May 11th & 12th  2024, De Tamboer, Hoogeveen 
May 14th 2024, Spot, Groningen
May 16th 2024, Parktheater Eindhoven
May 18th 2024, Theater de Flint Amersfoort 
May 21st 2024, Schouwburg Enschede