Gandini Juggling (UK) – Live
https://www.gandinijuggling.com/
Contemporary Circus
LIFE is a juggling performance based on the choreographies of Merce Cunningham. We have spent three decades watching and being inspired by his work. At the back of our minds there was always the tickling thought: What if Merce had choreographed juggling? Is it possible to create something that, whilst clearly has its roots in the Cunningham universe, is a vector outward to another world? Something new that retains the essence of the original something which would not have existed without the source but that also has its own raison d'être?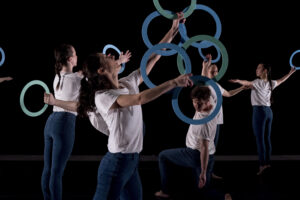 Schedule:
October 5th 2023, CC de Werft Aalst (B)
October 7th 2023, De Warande Turnhout (B)
March 29th 2024, Stadsschouwburg Utrecht