"At times dangerous, often breathtaking, always skillful and beautiful, LIMBO is no less than sensational. ***** WHATSONSTAGE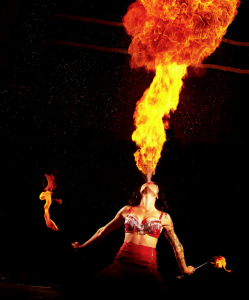 Finally back to the Netherlands; Strut & Fret's LIMBO
Welcome to the greatest party between earth and hell. An intoxicating mix of cabaret, circus and acrobatics, LIMBO continues to seduce audiences worldwide with a celebration of otherworldly proportions.
LIMBO's stunning international cast also features: Coney Island's sword swallower and vintage beauty, Heather Holliday, Australia's acrobatic dancing sensation Hilton Denis and the French-Canadian aerialist, Evelyne Allard:
Don't miss your chance to see the show so hot, Madonna came twice.